Every second counts in the surface mining industry, which is why Berendsen has responded with the fastest-growing cylinder exchange fleet in the country. Making more earthmoving cylinders available and providing a quicker repair solution to more mining customers.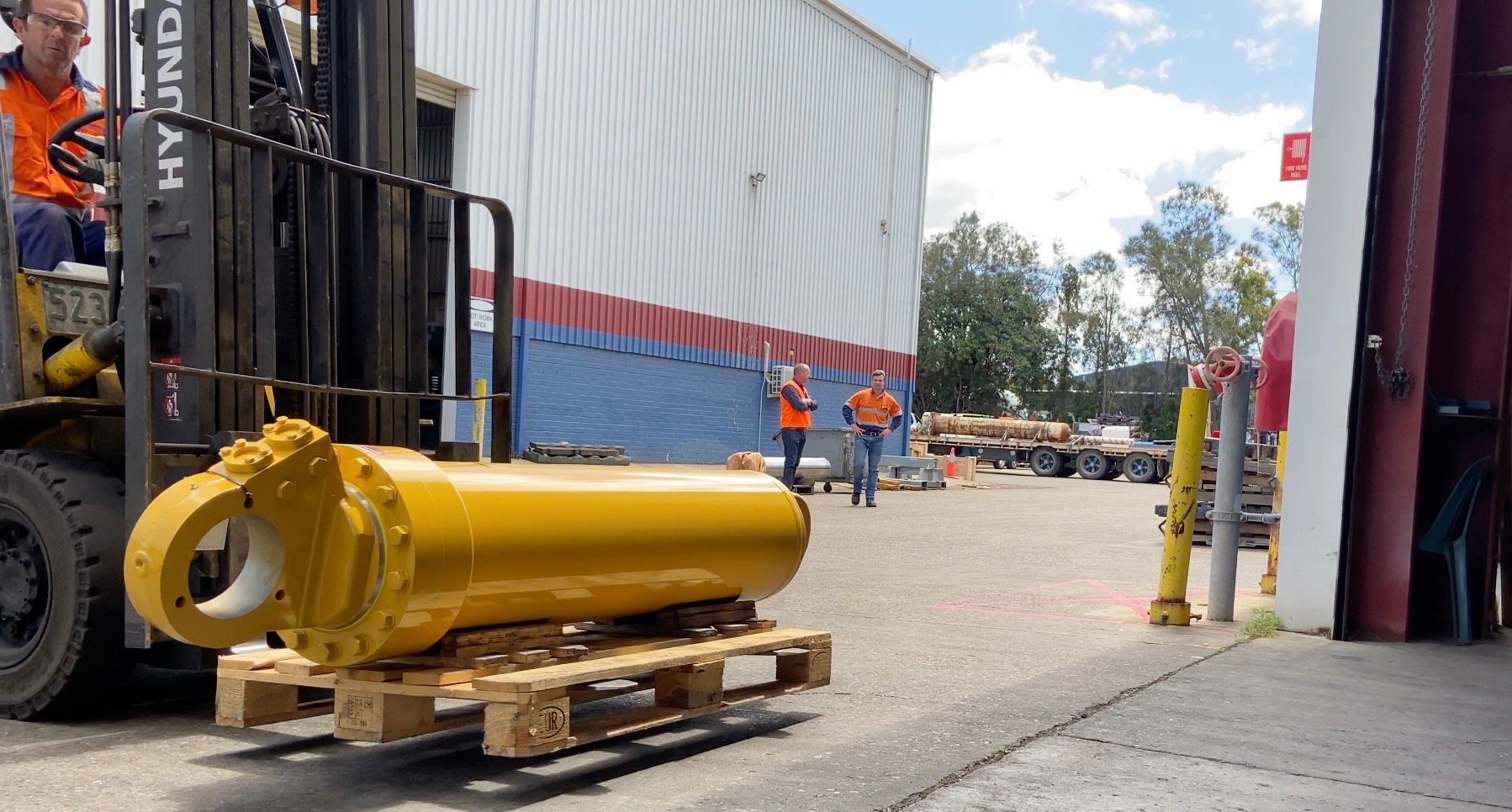 ---
Our hydraulic cylinder exchange range continues to grow, with new models added to our fleet every month. Our fleet currently has over 60 hydraulic cylinder models available - including many models for dump trucks, dozers, loaders, and excavators. With many reconditioned hydraulic cylinders for Caterpillar, Komatsu, and Hitachi available for immediate exchange. This considerable investment in stock in such a short period has surprised many and is a positive signal of Berendsen's seriousness in its ambition to be the leading name in hydraulic cylinder exchange for the mining industry.



SERVING AUSTRALIA'S BIGGEST MINING REGIONS - SAVING TIME WHERE IT COUNTS
To enable us to respond faster to more mining customers, Berendsen's cylinder exchange program is concentrated in Australia's primary mining intensive regions of the Hunter, Pilbara, and Bowen Basin areas. This strategy ensures you have access to well-stocked cylinder exchange options from our branches in your region with the shortest ordering and delivery times possible. Our nationwide branch network and its well functioning supply channels mean we can offer options to customers further-afield if necessary.
SAVE TIME WITH THE CONFIDENCE OF A BERENDSEN REPAIR
To save time, Berendsen leaves no room for hesitation. Our cylinder exchange program offers you the same assurances and peace of mind that come with every Berendsen repair. That's because every exchange cylinder that comes in for refurbishment in our modern, fully equipped repair centres, goes through the same rigorous repair process. This process is governed by our digital hydraulic cylinder repair system - called Frontrunner - which ensures 100% adherence to repair practices, greater transparency with complete job history, and all supporting assessments and documentation uploaded to the cloud. Offering you a complete window into every repair - from start to finish.
If you'd like to know more, check out this video about the Frontrunner system.
Do you sometimes struggle to find the cylinder you're looking for? To speed up your search, we have developed an interactive webpage with our current list of available models. Enabling you to quickly and easily search for the model you're after.
We understand that you have many machines with hydraulic cylinders and finding a matching cylinder to exchange on short notice is sometimes a challenge. To address this, Berendsen is continually adding new models to our range, but we are also looking at technological solutions to make continual improvements to the program.
This online inventory is updated regularly so it is worthwhile for you to bookmark this page so you'll have quick and easy access next time you're looking for a cylinder.

Every Second Counts is our mission to unite our plans, investments, and available tools and technologies around a single goal - to extract efficiencies - large and small. To streamline our processes and claw back time wherever possible. Because every minute saved is a minute earned.